On social media - #PartnershipsforConservation
Tell us what you're doing for the conservation of nature – even the tiniest actions count! Who are you partnering with to make a difference? Maybe a family member, a friend, colleagues, a partner. Go find them and share your #PartnershipforConservation with everyone. We're hoping the feed under this hashtag will inspire and offer hope and energy to keep us all going!
Our other official hashtags: #PartnershipsforConservation #WWD2023 #CITES50 #WorldWildlifeDay #WWD
Tag us
Twitter: @WildlifeDay
Instagram: @worldwildlifeday 
Facebook: @WorldWildlifeDay
Social media assets: World Wildlife Day 2023 Trello Board
Take part in our World Wildlife Day event!
You can participate to the World Wildlife Day celebration by sending us a short video clip wishing everyone a 'Happy World Wildlife Day 2023' or wishing CITES a Happy Birthday! Get your friends and family involved, and send us your video via email at [email protected] or in our Instagram inbox.
CITES Youth Network - Webinar February 8th 2023
The CITES Secretariat organised a Webinar for Youth with the goal of raising awareness about the Convention and getting young people more involved in its work. 
It is an important aim of the Secretariat to further youth involvement in CITES. It is important that young people are represented within the Convention and it is particularly important that there is a mechanism in place by which the next generation has the opportunity to be informed and engaged in the work of CITES, so that they are equipped to take the Convention forward should they want to. The Convention being one of the world's biggest conservation tool, it is a great place to see how multifaceted and complex conservation can be. 
The programme of the webinar included: 
Welcome - Introductions - objectives
Introduction to CITES: what it is & how it works
Opportunities for Youth within CITES
World Wildlife Day (WWD)
Q&A and Next steps
Watch the fully recorded Webinar here: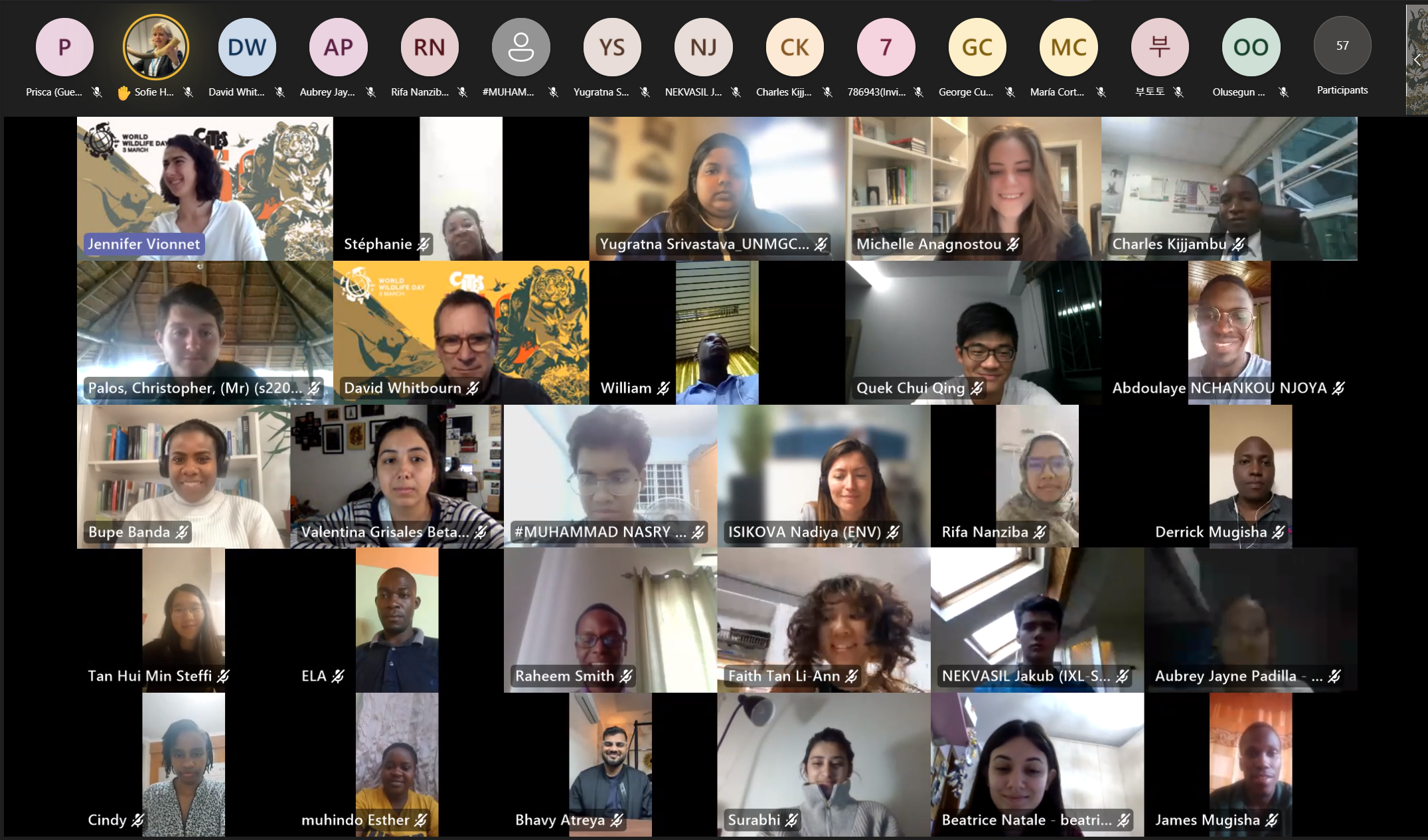 More about CITES at cites.org.
Create your own World Wildlife Day event
Go to our Events page for more information.