Welcome to the outreach materials page for the World Wildlife Day celebration! Here you have everything you need to help promote the 2023 celebration. Share far and wide!
All Materials
Virtual Background
Click on the image below to download the World Wildlife Day virtual background to show off at your online meetings and virtual events:
Social Media Kit - Trello
Our Trello board includes all the WWD2023 media assets. It also comes with instructions to make it as easy to navigate as possible! Check it here.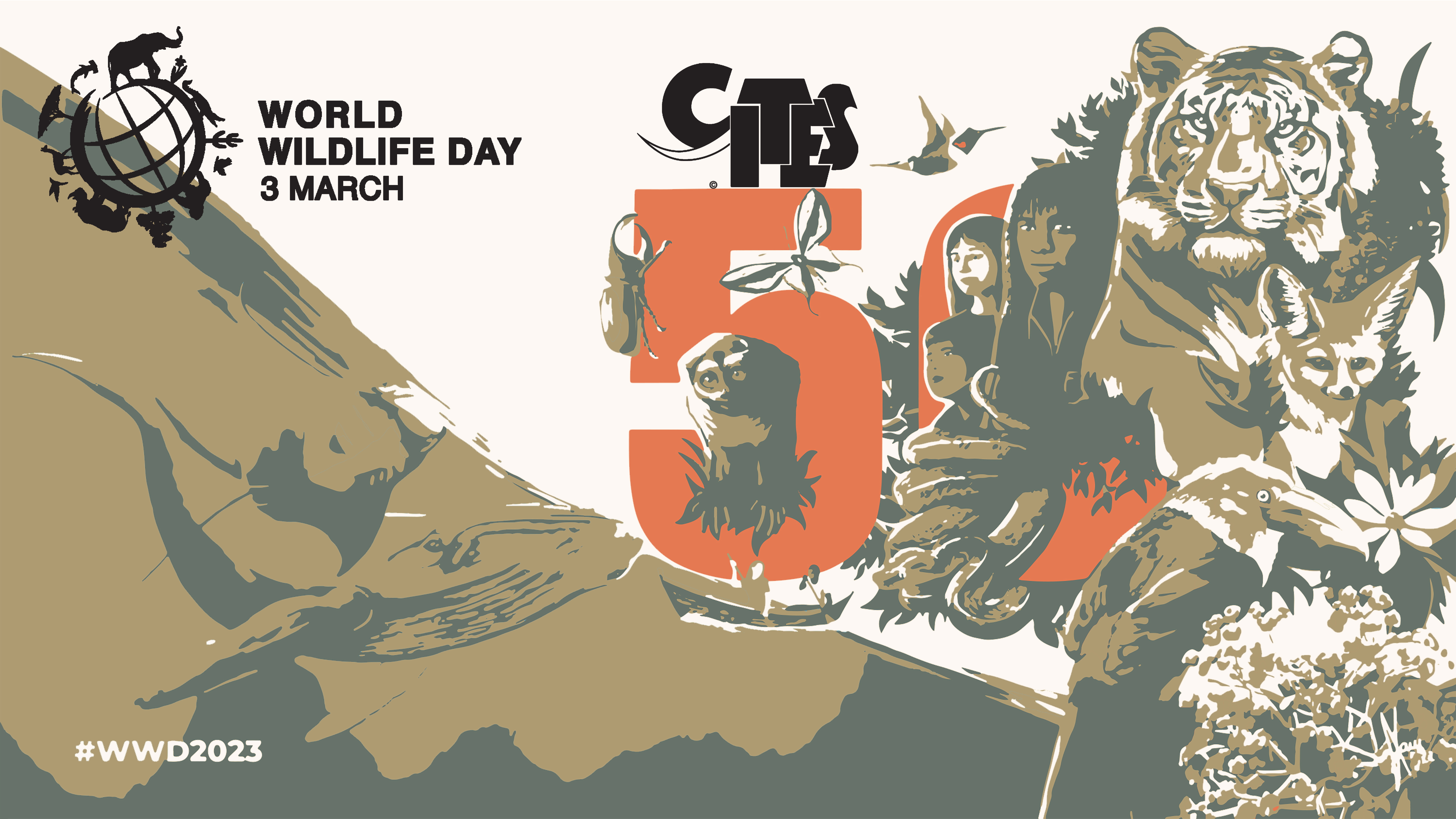 Official Materials
The design for this year was created Xavi Reñé (@wildlife_erra) please make sure to credit this incredible artist! Find more about the design and its designer here. The poster is available in the three official languages of CITES and in different formats available on the World Wildlife Day Flickr page.  
Outreach videos
WAZA & IUCN SSC's message for World Wildlife Day 2023 - Reverse the Red Partnership for Wildlife Conservation
A message from CITES S-G I. Higuero for World Wildlife 2023
For World Wildlife Day 2023 on the theme of "Partnerships for Wildlife Conservation
OFFICIAL LOGO
The World Wildlife Day logo is available in the 6 official languages of the United Nations, i.e. Arabic, Chinese, English, French, Russian and Spanish. You can download higher resolution versions in jpg format. Please note that these logos should not be modified in any way.