Bruno Oberle
IUCN Director General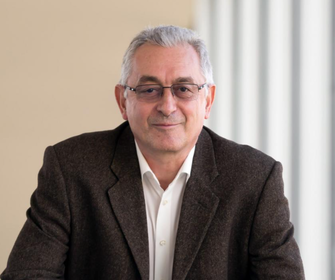 IUCN congratulates CITES on its 50th year milestone and joins in the global celebrations marking the event. We are proud that CITES began thanks to an IUCN Resolution adopted in 1963, and that over the last 50 years IUCN and CITES have developed an enduring partnership, driven by our shared goal of ensuring all international wildlife trade remains sustainable. 
This year's World Wildlife Day theme of "Partnerships for Wildlife Conservation" strongly resonates with IUCN. In fact, partnerships are at the very core of IUCN's nature. We are comprised of 1,400 Members from national and subnational governments, from civil society, and from indigenous people's organisations. And we derive our scientific strength from the knowledge of our experts in Commissions, Members, and the Secretariat. 
Our partnership with CITES was most recently seen in full force in November 2022 at the CITES COP19. There, IUCN and IUCN's partners gave key species expertise that guided the decisions made by the CITES Parties. This included analysing proposals to amend the CITES Appendices, and showing the sustainable use of a wide range of species.
IUCN will proudly continue to strengthen our collaboration with CITES, and throughout 2023, we will update guidance on the sustainable global trade in CITES-listed species. This will ensure the Convention is effectively implemented. 
The aim of this year's World Wildlife Day is to inspire global society into a partnership with nature. IUCN is pleased to work towards this goal with CITES. Thank you.
 
Previous Messages