Pedro Manuel Moreno
UNCTAD Deputy Secretary-General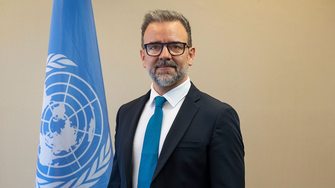 World Wildlife Day is The opportunity to celebrate the richness of our wild flora and fauna, and a reminder of the importance of preserving it, for the sake of people and planet.

UNCTAD has been a constant partner of CITES. Together, we champion wildlife conservation, enhance livelihoods of local communities and promote business opportunities through legal, traceable and sustainable trade.

I want to emphasize two of our partnerships:

First, CITES and UNCTAD's ASYCUDA programme have been exploring ways to leverage cutting-edge technology to combat illegal trade in protected species. Together, we created eCITES, an electronic permit system to streamline and automate the flow of CITES trade to ensure trade is legal, traceable, and sustainable.

Sri Lanka was the first country to implement this system. eCITES has helped them to curb illicit trade and facilitate legal trade, boosting conservation of CITES-listed species. We look forward to more countries using this system.

Second, our joint work on the BioTrade Principles and Criteria to guide sustainable management and trade of CITES-listed species. Together, we help build capacity in countries to ensure that trade of CITES species is managed and regulated, and that benefits are shared fairly among value chain actors.

For instance, our Blue BioTrade project, implemented with the Organisation of Eastern Caribbean States, ensures that women and small-scale fishers and producers also benefit from the sustainable management of marine biodiversity-based value chains.
Dear friends,
The wildlife on our planet is an integral part of our ecosystem and is essential for human life. There is no alternative than preserve it. UNCTAD is proud to partner for this cause.
Previous Messages